The story of
the Rasmussen Group
begins in 1936
The story of
the Rasmussen Group
begins in 1936
The story of
the Rasmussen Group
begins in 1936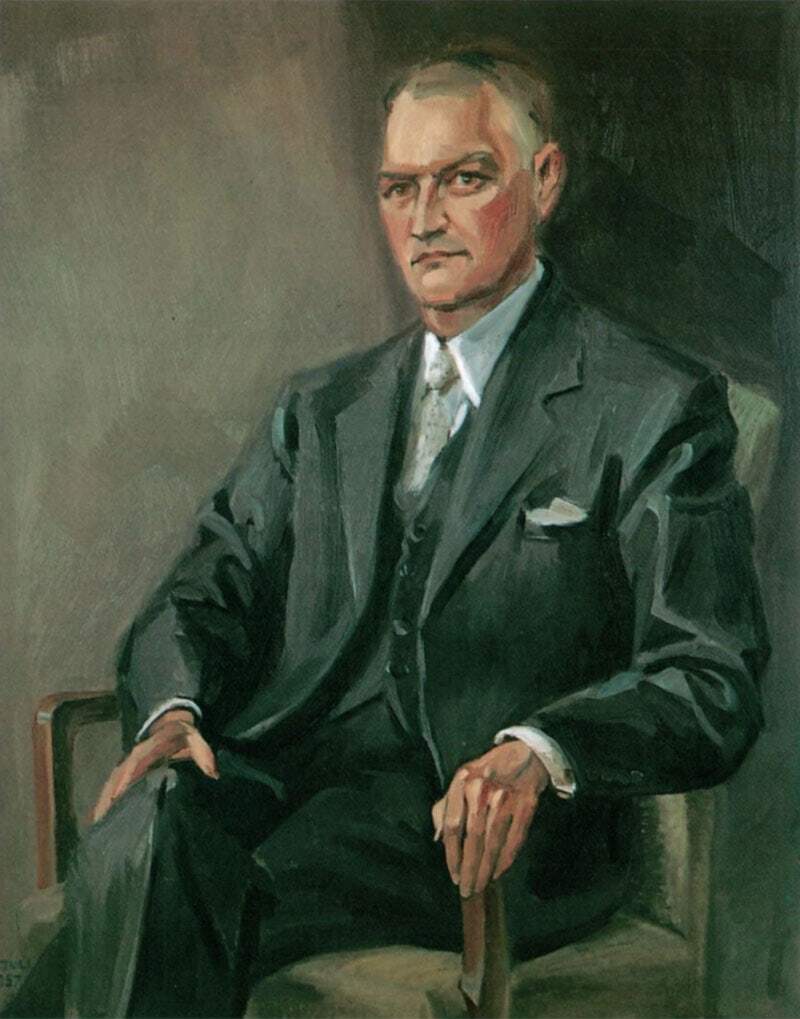 Shipowner Einar N. Rasmussen painted by Gudmund Vigtel in 1957
In 1936 the first shipowning company in what now represents Rasmussengruppen was found by Einar N. Rasmussen. In the period after the middle of the 1900s, Rasmussengruppen built up a significant enterprise within international shipping. In addition to conventional tanker and bulk shipping, efforts were later also concentrated on developing specialist products such as shuttle tankers, and accommodation and service platforms. At its peak, the former enterprise encompassed an advanced fleet of approximately 20 units.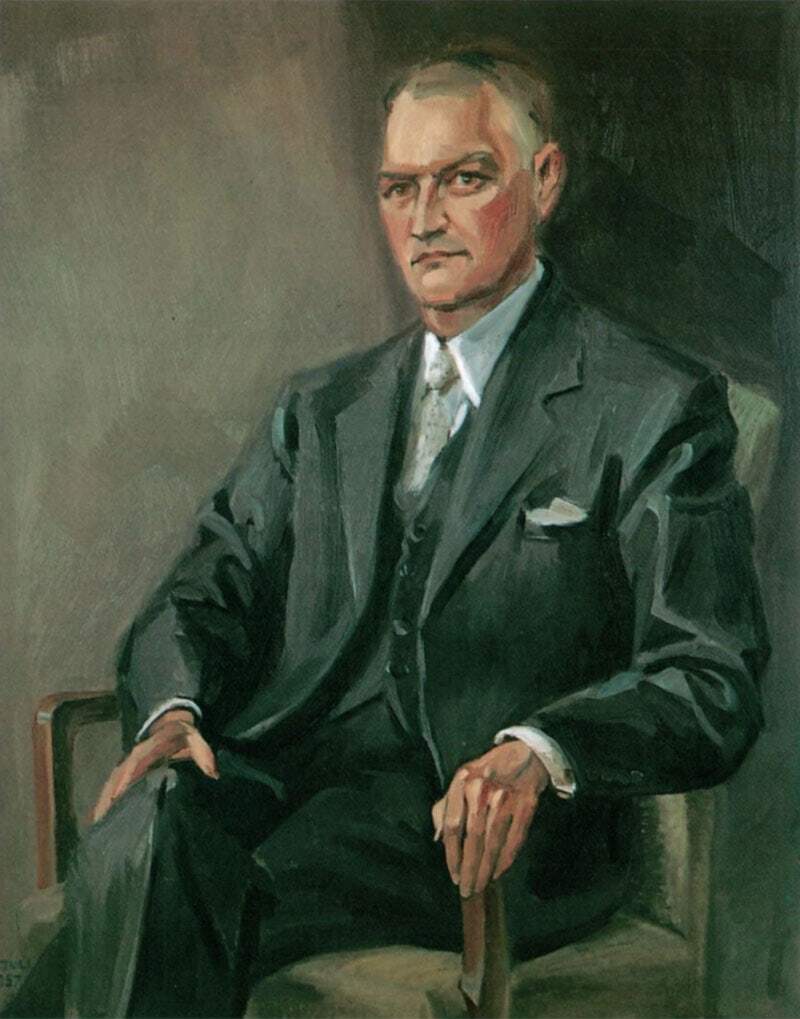 Shipowner Einar N. Rasmussen painted by Gudmund Vigtel in 1957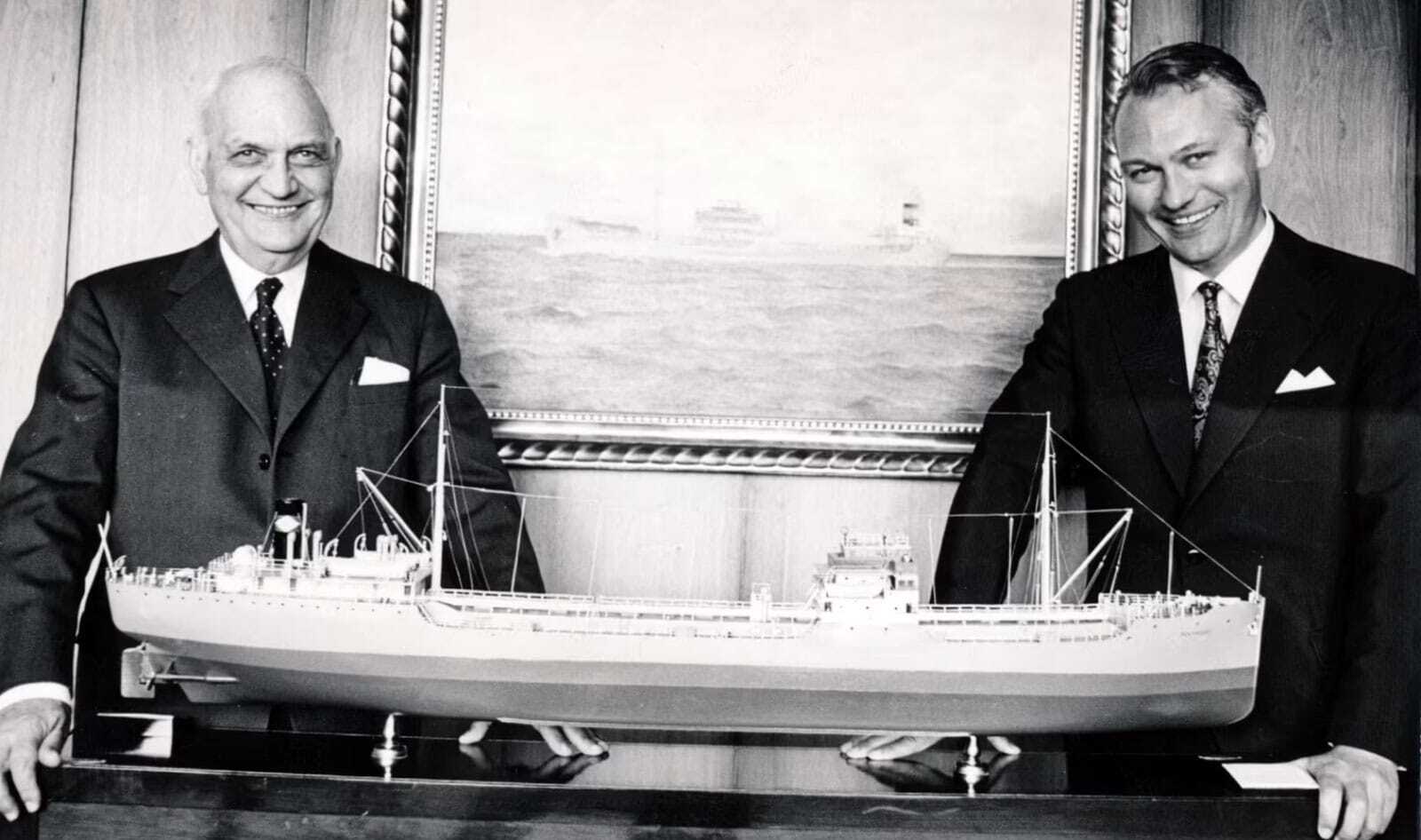 Einar N. and Einar J.
in front of the company´s first ship
–Polycarp
In the period 1997 to 2003, Rasmussengruppen implemented a strategic change process which led to the enterprise becoming – and it remains – aimed at three business areas:
Rasmussengruppen aims to make financial investments in a diversified portfolio of companies that represent an attractive risk/reward ratio. Investments can include both stock exchange-listed and unlisted (including early phase) companies.
Property enterprises are today managed via the wholly-owned subsidiary company AVANTOR AS, which has developed and owns a significant amount of real estate in Nydalen in Oslo, in addition to owning development properties in Nydalen, Slemmestad and Tønsberg.
Offshore enterprises comprise a majority shareholder stake in Shearwater Geoservices Holding AS, which was founded in 2016. Shearwater is currently the world's largest shipowning seismic acquisition company.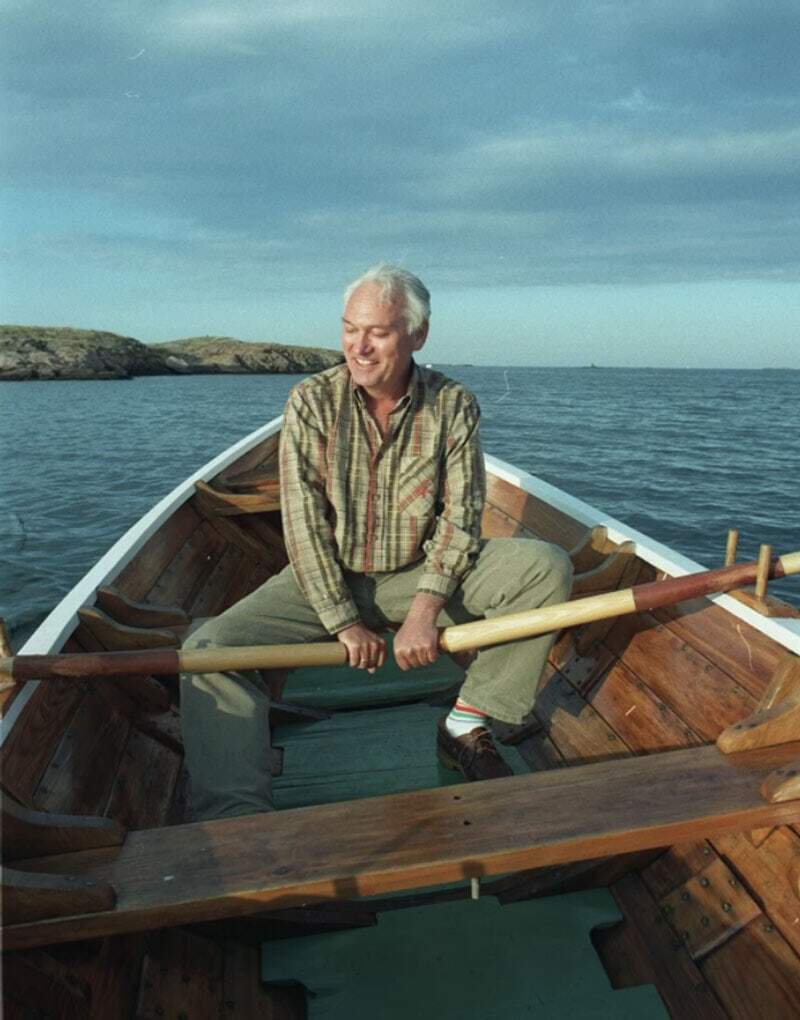 Brekkestø is the place where it all began.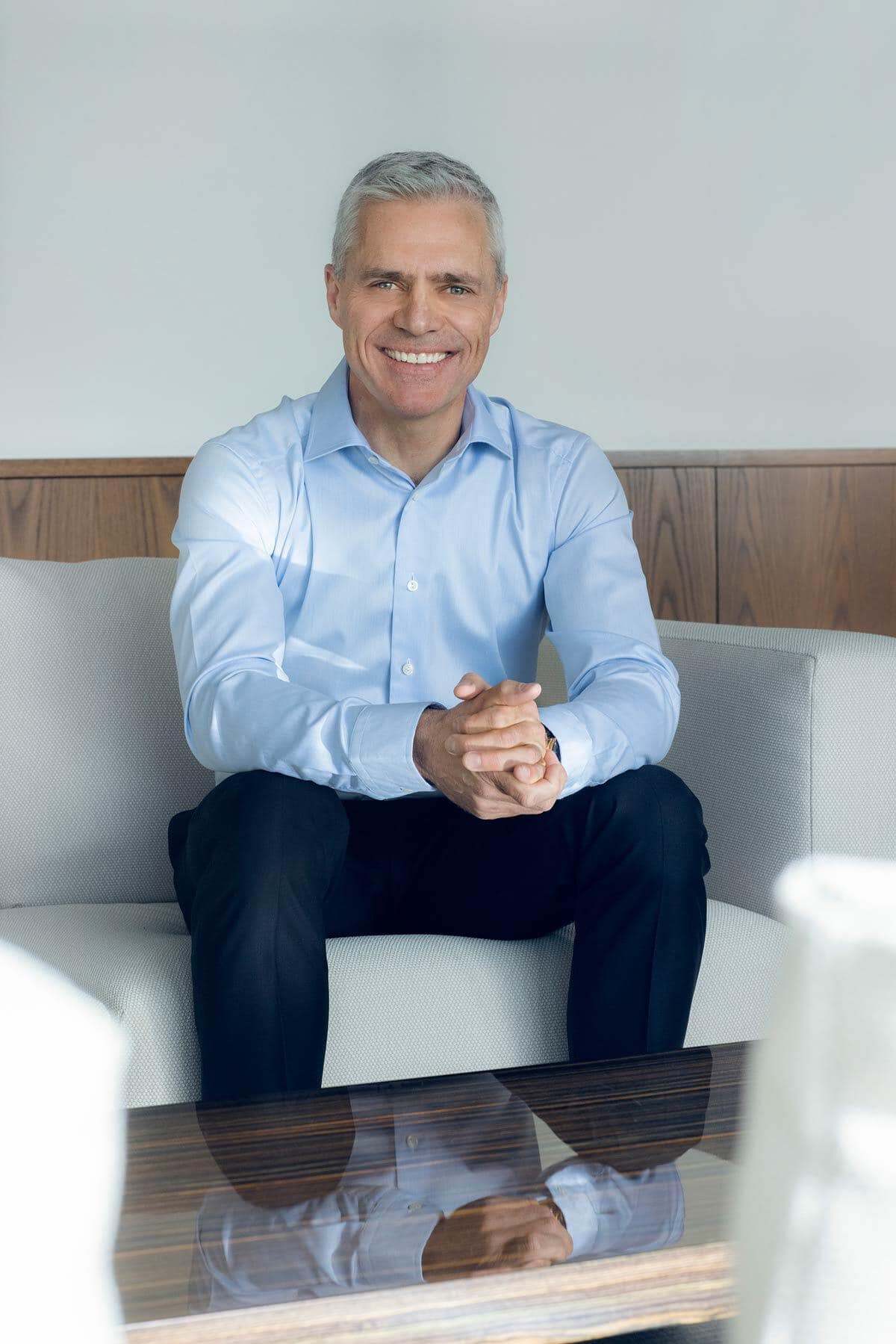 ''Paths are made by walking. When we see an interesting opportunity, we seize it.''
– Dag Rasmussen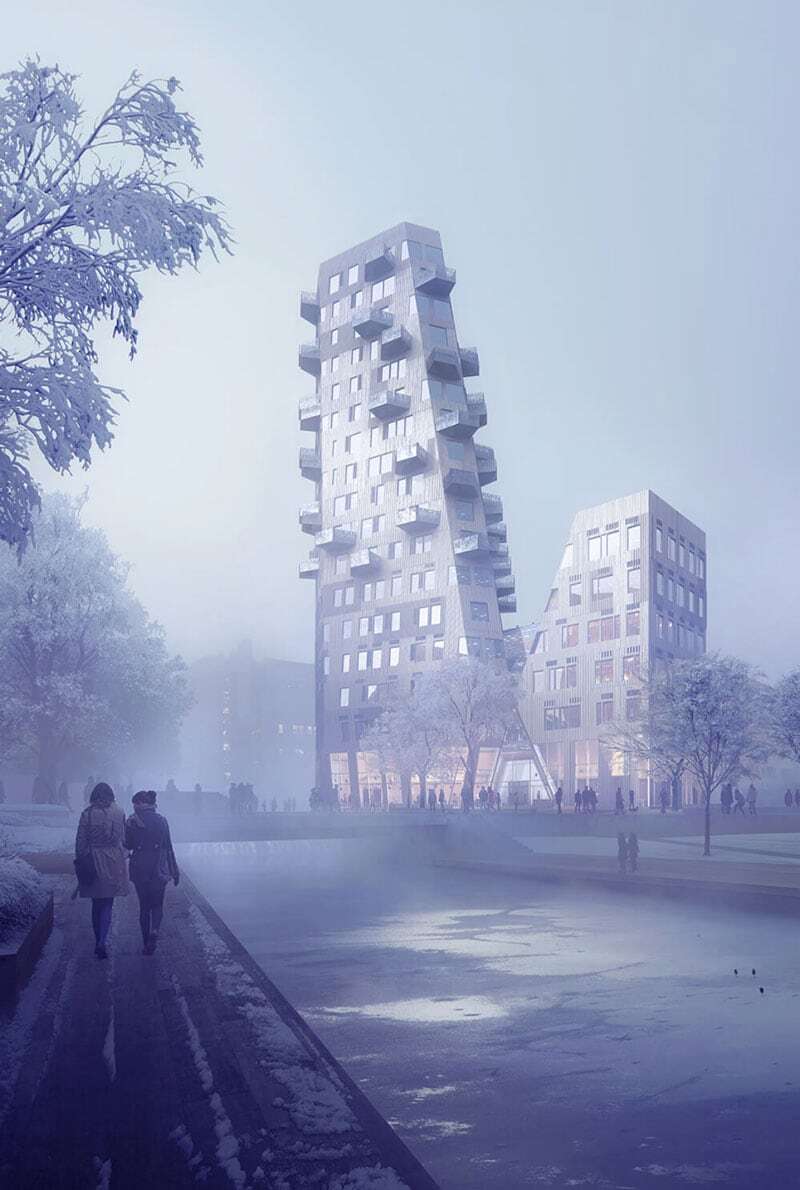 Vertikal Nydalen
– an Enviromental Project in collaboration with Snøhetta and Skanska will be Nydalen´s most spectacular building