Shearwater has the world's largest and most modern fleet of seismic acquisition ships.
Shearwater has a head office in Bergen, Norway and is an integrated supplier of marine geophysical services, primarily acquisition and processing of seismic data for oil, gas and multi-client companies all over the world.
The company was founded by RASMUSSENGRUPPEN AS and GC Reiber Shipping ASA in 2016 with 4 seismic acquisition ships, including streamer equipment. In November 2018, Shearwater purchased Schlumberger's offshore-related seismic activities, including 10 seismic acquisition vessels with streamer equipment and streamer technology. In January 2020, Shearwater purchased 7 seismic acquisition ships owned jointly by CGG and Eidesvik, via the company Global Seismic Shipping AS, and streamer equipment to fit out 5 seismic acquisition ships. In addition, CGG committed to leasing a minimum of 2 seismic ships per year for 5 years for its multi-client operation. In April 2021 Shearwater purchased 5 seismic acquisition ships and streamer equipment to fit out 4 seismic acquisition ships, from Tiger Moth AS. The ships and streamer equipment were formerly owned by Polarcus.
As of September 2022, Shearwater owns a total of 23 seismic ships and is by far the world's largest seismic company, measured by the number of self-owned ships. In addition to its head office in Bergen, the company has offices in Oslo (R&D department), United Kingdom (Shearwater's largest seismic data processing and interpretation department), USA (among them the centre for "Reveal", Shearwater's processing software) and Singapore (follow-up of customers in Asia and the Pacific region), along with a factory for manufacturing of streamer and other seismic equipment in Malaysia. As of 31.12.2021, the company had approximately 850 employees.
As of 31.12.2021 the Rasmussen group owned 77.2% of share capital in Shearwater Geoservices Holding AS (Schlumberger 12.9% and GC Rieber Shipping 8.4%).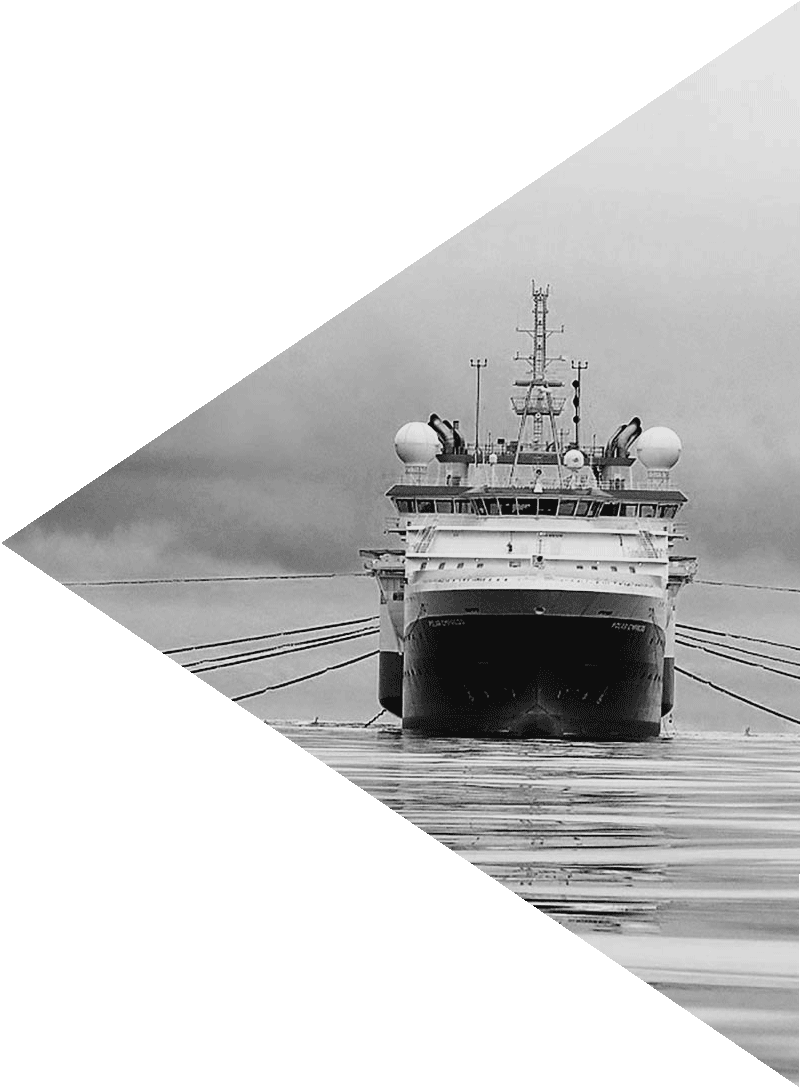 As the owner of the world's largest fleet of advanced seismic acquisition vessels, Shearwater recognises its responsibility for the environment and works continually to minimise any negative impact of its activities. The company's ambitions go further than merely satisfying regulatory requirements and guidelines for the industry.